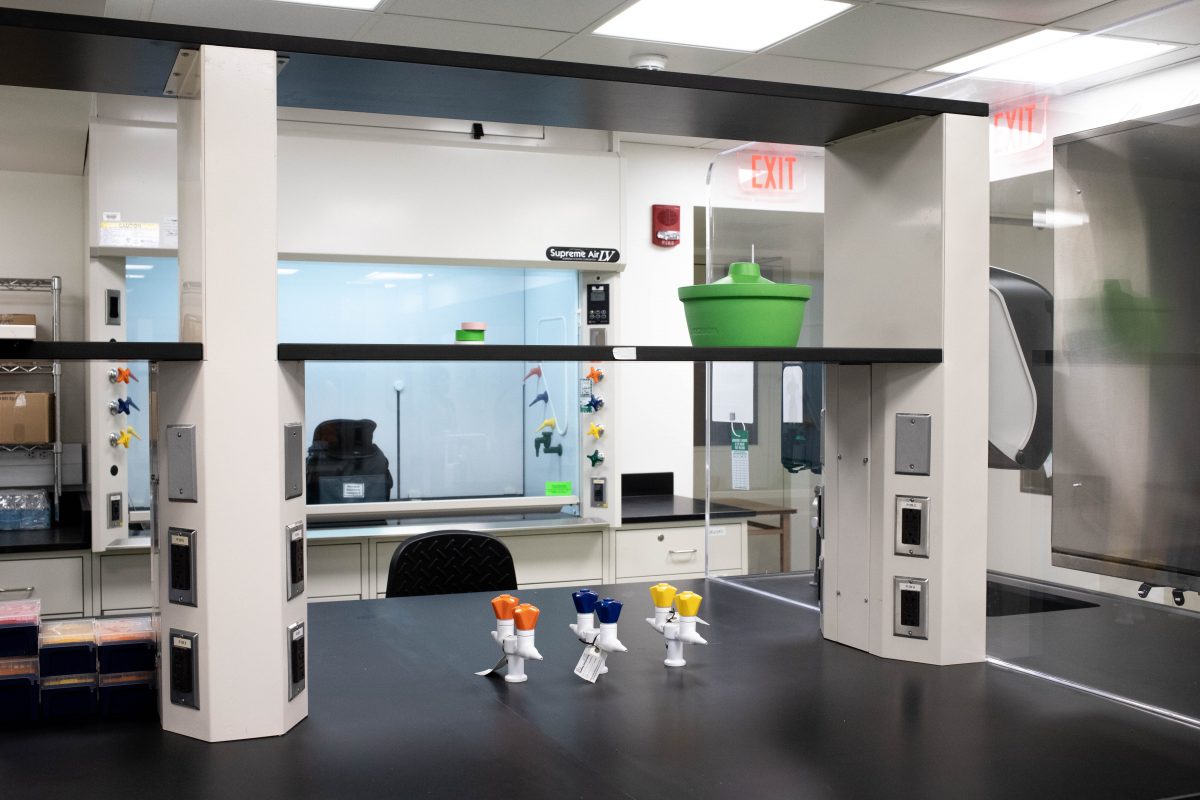 Beach Hall
The first floor of Beach Hall holds the Biobehavioral Lab's 1,300-square-foot wet laboratory, amply equipped with two biosafety hoods, three high-speed centrifuges, a fully automated QiaCube Connect for nucleic acid extraction, an Ella machine for automated ELISA assays, and several other high tech pieces of equipment, as well as three large -80 freezers for sample storage.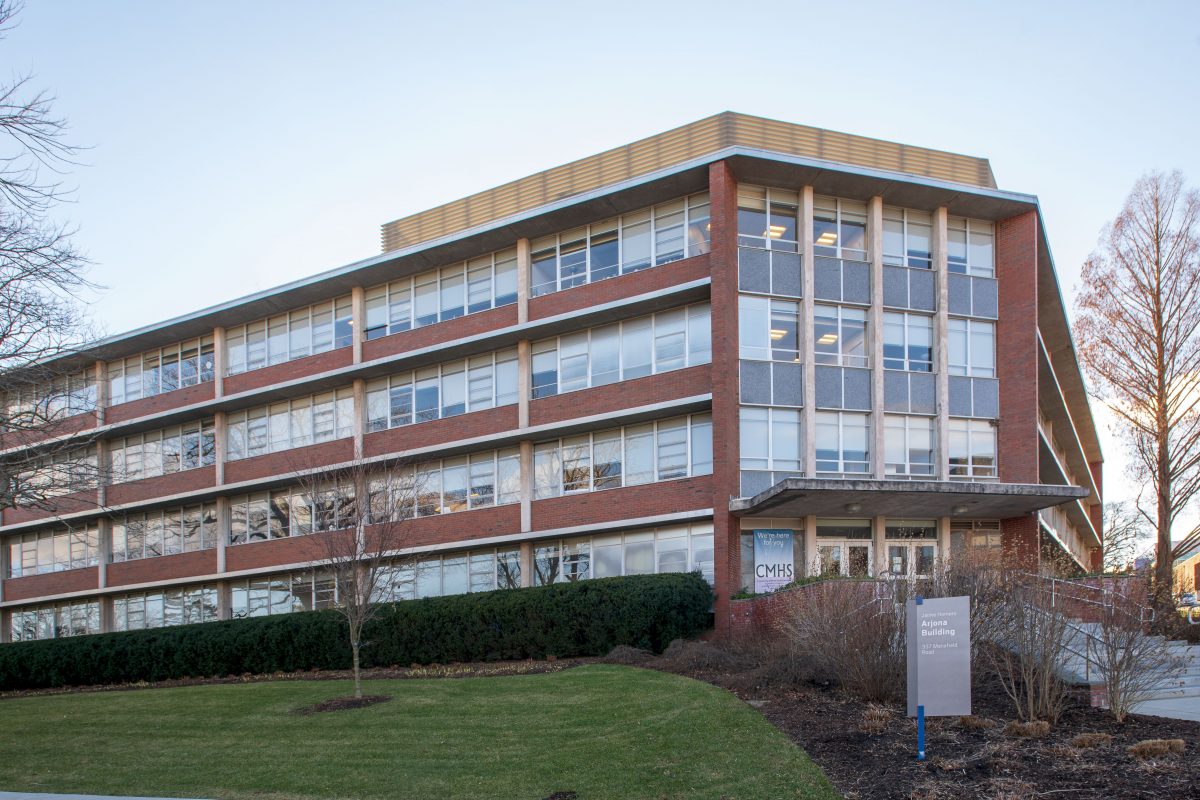 Arjona
The first floor of Arjona Hall holds the Biobehavioral Lab's clinical research center. There are two private rooms for participant data collection, including: interview, biobehavioral and physical assessment, bio-sample collection, and intervention distribution.
The BBL collaborates with the Center for Advancement in Managing Pain (CAMP) to conduct quantitative sensory testing (QST) for pain management research.